Back to shops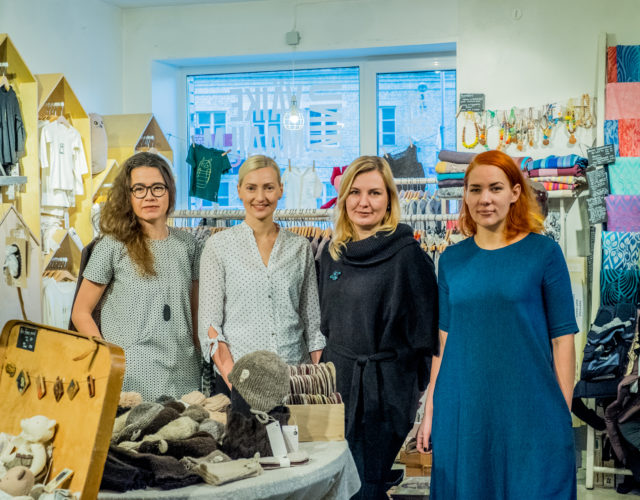 Fashion & Design, Health & Beauty, Kids stuff
Minu Väike Maailm
A united front for three businesses bringing you wool, cotton, thoughtful playthings and handmade cosmetics.
Eerin makes kids' clothing from soft organic cotton and bamboo fiber. First, fabrics are woven, then the Eerin team adds silk-screen prints by Ulla Saar. Did we say kids? Hats and shirts are also available for adults, with maternity clothing on the way.
Villapai is a nature- and community-friendly vision of retail for kids and their parents. Its wool is sourced from a farmer in Lahemaa National Park and spun into incredibly soft yarn in old mills, without breaking its fibers. That softness turns into pants, vests, dresses, gloves, and coveralls. Alpaca wool products are the newest addition to the soft-as-a-hug line-up.
Villapai also carries select products from other makers. Want a lovely example? Retro-styled teddy bears made from fabric scraps.
Ear pin: The shop is also famous for its carry slings and superb advice on babywearing. Ask for Kadri, one of just two certified babywearing consultants in the country.
Nurme makes natural cosmetics and other lovely things ranging from soap to oils to scented candles. Don't think much of soap? Not impressed Nurme's soapstone and vegetable-fat base? You'll reconsider once the added goat milk or herbal tea have softened your senses.
60a/1
60a/2
60a/3
60a/5
60a/5
60a/9
60a/8
60a/7
60a/7
60a/4
P
60a/10
60a/6