Back to events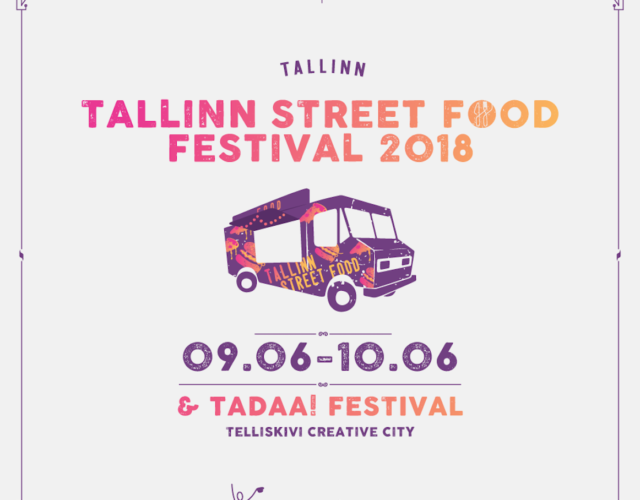 Festivals, Food
Tallinn Street Food Festival 2018
Tallinn Street Food Festival that largely initiated the fast development of the street food scene in Estonia, celebrates its 5th birthday this summer! In order to properly celebrate the first jubilee, we have carefully chosen food vendors who represent a mixture of high-quality "classical street food" and fresh, surprising and exotic approaches.
On the occasion of the 100th anniversary of the Republic of Estonia, we are going to salute the local cuisine – at the festival you can see Estonian food presented in many ways – new, special or vice versa, quite traditional.
Tallinn Street Food Festival has always considered important green thinking and minimal impact on the environment. This is the direction we will continue to work towards – plastic straws are not allowed, all of the festival foods are served on reusable or biodegradable dishes, drinks are served only in deposit-subjected cups. We will also organise sensible waste management (and help our visitors to do the same).
The fourth TaDaa! Festival takes place in parallel with the Street Food Festival. TaDaa! Festival is an international festival of street artists that brings tens of artists to Telliskivi Creative City. The artists fill the festival grounds with music, dance, circus, theatre, fire shows, acrobatics, and other fascinating forms of entertainment for the whole family.
Opening times:
9th of June at 11.00-19.00
10th of June at 11.00-18.00
Entry to the festival grounds costs 1 euro.
Street Food Festival and TaDaa! Festival take place at Telliskivi Creative City.
60a/1
60a/2
60a/3
60a/5
60a/5
60a/9
60a/8
60a/7
60a/7
60a/4
P
60a/10
60a/6
Outdoor Gallery
Backyard