Back to events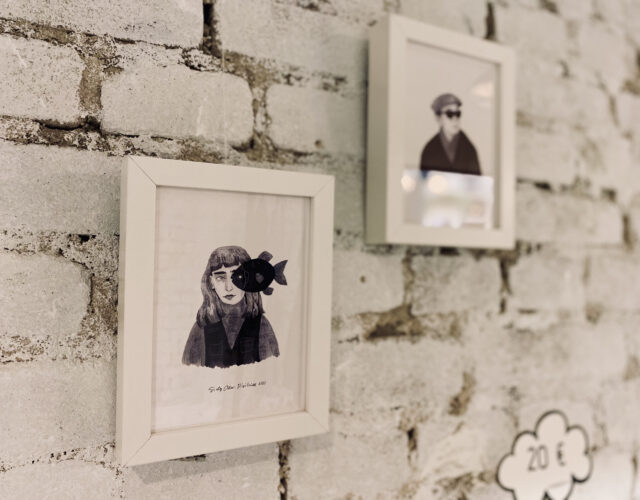 Näitus
Sirly Oder "Scary and Cute Illustrations"
"Scary and Cute Illustrations" is a selection of Sirly Oder's pictures from seven special books that the artist has created during the last four years.
Illustrating books in order to make them live and find their way to children's hearts has been Sirly's life-long dream. Before becoming a real artist, Sirly studied Estonian philology and stenography. She has worked as an artist for films, theatre productions and TV commercials. While living in Australia and New Zealand for a few years, painting houses and working in an amusement park as a ghost, she unconsciously also gathered inspiration of what was yet to appear in books.
Before an illustration is ready, it is preceded by a long and systematic work. Sirly uses tables, excels and the walls of her studio to logically line all sketches. It can take up to even 12 hours to finalize one work. As Sirly works non-digitally by hand using watercolors, it is also impossible to delete mistakes that can occur.
When drawing, Sirly imagines herself as a young child. What would little her like and dislike, what would move her heart? It is important to think to all that as Sirly feels the responsibility and privilege to guide kids to books and make them adore reading just as much as she does. 
Exhibition "Scary and Cute IllustrationsCute and Scary Illustrations" shows the artist's favorite cute and scary works. Welcome to the journey through the fifty shades of gray, black and white, and also – color explosions!
Which work do you like the best?
60a/1
60a/2
60a/3
60a/5
60a/5
60a/9
60a/8
60a/7
60a/7
60a/4
P
60a/10
60a/6
Outdoor Gallery
Backyard