Back to events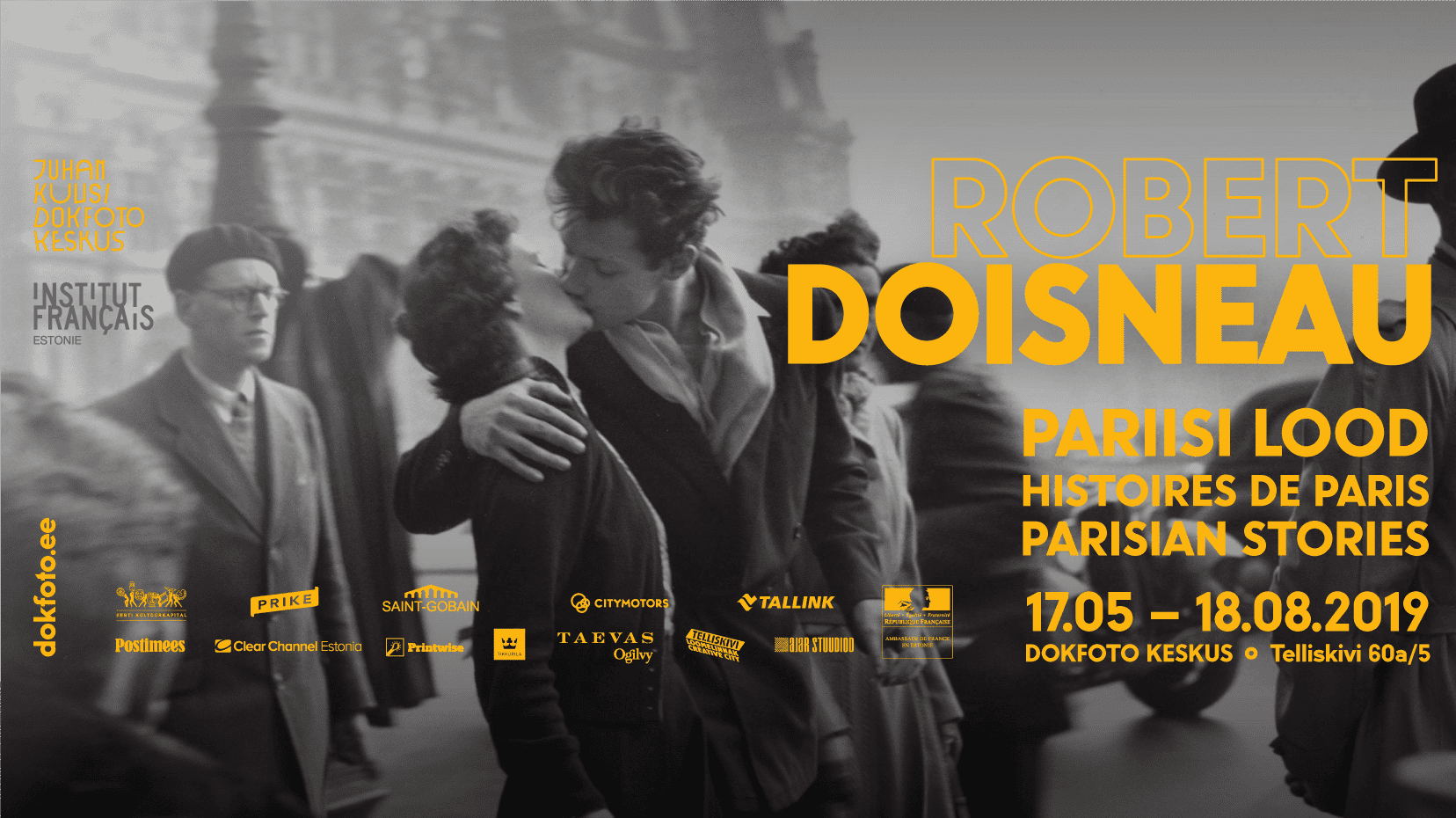 Exhibits
Robert Doisneau "Parisian Stories"
The marvels of daily life are so exciting; no movie director can arrange the unexpected that you find in the street, said Robert Doisneau (1912-1994), a French photographer famous for his poetic, gently humorous and timeless moments taken on streets around Paris and its suburban areas. Doisneau's ability to find and capture subtle personal emotions and simple yet meaningful episodes of quotidian Parisian life has been admired by millions. No wonder he is considered as the pioneer of the modern documentary and street photography.
As a result of the collaboration between the French Institute and the Documentary Photo Centre, the public is given the opportunity to see the retrospective by the legendary French photographer. The 80 photographs in display give an overview of the photographer's life and the absolute best of his career: everyday life of the post-war Paris, celebrities, carefree childhood and unique moments in streets – all what makes Doisneau special and recognised in the world. The humour, love, nostalgia, tenderness and friendly wit of his photographs touches souls certainly now and hopefully in the future.
During his long and successful career Doisneau achieved worldwide recognition – hundreds of exhibitions, awards, books and the success in the auctions. Among many one of the most important prizes was the Grand Prix National de la Photographie in 1981, which is considered the most important photography prize in France.
Robert Doisneau exhibition will be the opening exhibition of the newly expanded and modernised gallery of the Juhan Kuus Documentary Photo Centre.
60a/1
60a/2
60a/3
60a/5
60a/5
60a/9
60a/8
60a/7
60a/7
60a/4
P
60a/10
60a/6
Enter here