Back to events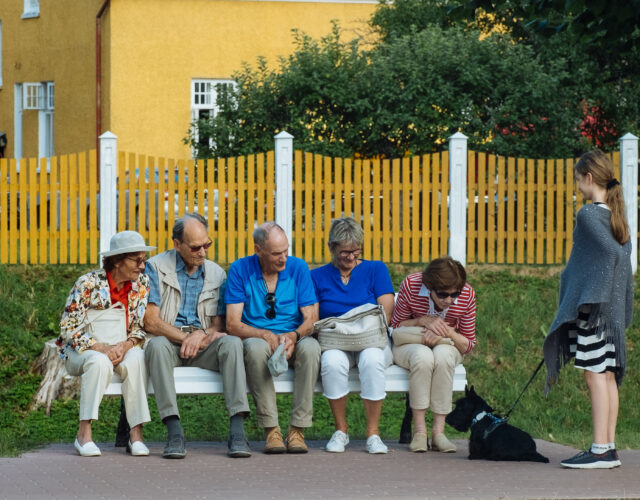 Näitus
Diversity Month Exhibition
The focus of Diversity Month is on building bridges
May is European Diversity Month. As part of this, the Estonian Center for Human Rights will open a photo exhibition of different generations and age diversity on Tuesday, May 3, in cooperation with MTÜ Tän Tänfotograafia and Telliskivi Creative City.
"Diversity among people and groups of people makes the world a much more exciting place. The exhibition wants to make the viewers think about whether we are so different, "describes Airi Leon, the head of MTÜ Tän Tänfotograafia. The photos will be accompanied by Estonian and English texts with stories of Estonian people.
In addition, guided tours of the exhibition, intergenerational bridges and age diversity will take place over the next three weeks in May.
The exhibition will open on Tuesday, May 3 at 6 pm at the Three Tree Gallery of the Creative City. The exhibition will be opened by Marleen Armei from the Human Rights Center and Ingrid Tersman, Ambassador of the Kingdom of Sweden. The exhibition is introduced by Airi Leon. The exhibition is part of the celebration of European Diversity Month in Estonia.
The theme of this year's Diversity Month is "building bridges", which focuses on finding common ground between different generations and communities. Diversity Months and Days in Estonia are organized by the Estonian Center for Human Rights in cooperation with the Estonian Diversity Agreement Network.
The exhibition is open until the end of May at the Three Trees Gallery in Telliskivi Creative City. See more information at www.mitmekesisus.ee. The exhibition is supported by the Swedish Embassy, ​​the European Union and the Ministry of Social Affairs.
60a/1
60a/2
60a/3
60a/5
60a/5
60a/9
60a/8
60a/7
60a/7
60a/4
P
60a/10
60a/6
Outdoor Gallery
Backyard
Kolme Puu galerii