Back to events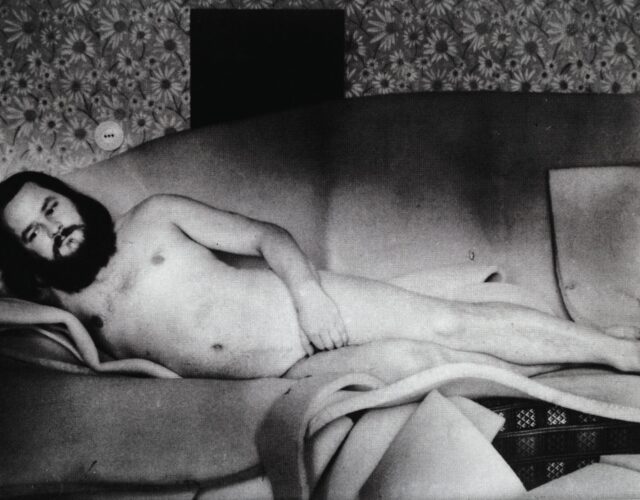 Exhibits, Näitus
Leonhard Lapin
Leonhard Lapin (1947) is a living classic of the Estonian art avant-garde: an architect, artist, writer, art and architecture theorist and designer. Lapin has created about 200 architectural projects, thousands of artworks in various techniques and media, 24 art and architectural theoretical books. Under the name of Albert Trapež, he has published 16 collections of poetry. As a designer, he has created solutions from public space to book graphics. Lapin is a professor emeritus at the Academy of Arts and an enviable example with his vitality and productivity as a creator. He has had more than 100 solo exhibitions in various countries. His works have been exhibited in many public and private collections. 
The selection of Lapin's extensive work from the 1970s, which was innovative and rebel at the time, is presented here. The authorities of that time did not allow some of his erotic works to be exhibited. In the free world, however, Lapin's work was successful and brought several prizes. In independent Estonia, Lapin's work has been noticed suitably. Former president Lennart Meri awarded him with the Order of the White Star, and he has numerous art and architecture prizes.
Leonhard Lapin's work demonstrates the creative person's ability to fulfil oneself in any social conditions. As an anarchist, he seeks to be an Estonian citizen free from the manipulations of state agencies and the media.
The originals of almost all artworks presented here are in Kumu; the exhibition includes photographs of prints. 
60a/1
60a/2
60a/3
60a/5
60a/5
60a/9
60a/8
60a/7
60a/7
60a/4
P
60a/10
60a/6
Outdoor Gallery
Backyard