Back to events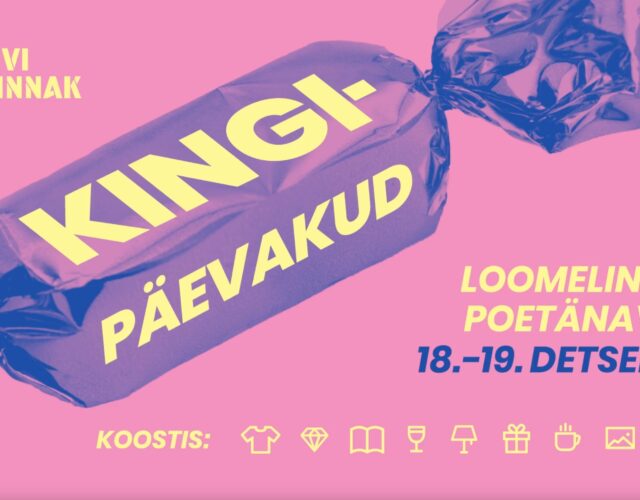 Muu, Other
Creative City Christmas Gifts Rescue Operation
𝐂𝐡𝐫𝐢𝐬𝐭𝐦𝐚𝐬 𝐆𝐢𝐟𝐭𝐬 𝐑𝐞𝐬𝐜𝐮𝐞 𝐎𝐩𝐞𝐫𝐚𝐭𝐢𝐨𝐧 𝐚𝐭 𝐓𝐞𝐥𝐥𝐢𝐬𝐤𝐢𝐯𝐢 𝐂𝐫𝐞𝐚𝐭𝐢𝐯𝐞 𝐂𝐢𝐭𝐲 #𝟒

You have probably noticed that hot Midsummer Day has already passed and the time of gathering the wrapping paper and gifts (or even valerian?) approaches at Ott Tänak's rally car speed.
Our wonderful little shops have prepared themselves to help Santas and Дедs with their essential job

CREATIVE CITY'S INDIE SHOPS

Kaktus, Takara Nord, Kelpman Textile, Homeart, Les Petites, Raamatupood Puänt, Mokoko, Eerin, Ehe Mood, Designnut, Arte, TOKU & OmaKing, Ellen Richard, TEKE, Dadamora, Universaal Universum, World Clinic, Mabrik, Mia&Leela, Vintage Chick, Eve Hanson design, pop-up shop Hyrv, Kopli Couture, Reet Aus.
𝐖𝐡𝐞𝐧 𝐜𝐡𝐫𝐢𝐬𝐭𝐦𝐚𝐬 𝐬𝐥𝐞𝐢𝐠𝐡 𝐢𝐬 𝐟𝐢𝐥𝐥𝐞𝐝, 𝐦𝐨𝐫𝐞 𝐩𝐥𝐚𝐜𝐞𝐬 𝐚𝐫𝐞 𝐰𝐚𝐢𝐭𝐢𝐧𝐠…

BARS AND RESTAURANTS IN THE CREATIVE CITY

Fotografiska restoran, F-Hoone, Lendav Taldrik, Kivi Paber Käärid, Frenchy, Kärbes, Fika, Pudel, La Muu, Bueno food truck.

EXHIBITIONS

Fotografiska, Juhan Kuus Documentary Photo Centre, Telliskivi Creative City's Gallery, Creative City's Outdoor Gallery, Three Tree Gallery.
60a/1
60a/2
60a/3
60a/5
60a/5
60a/9
60a/8
60a/7
60a/7
60a/4
P
60a/10
60a/6
Outdoor Gallery
Backyard