Back to events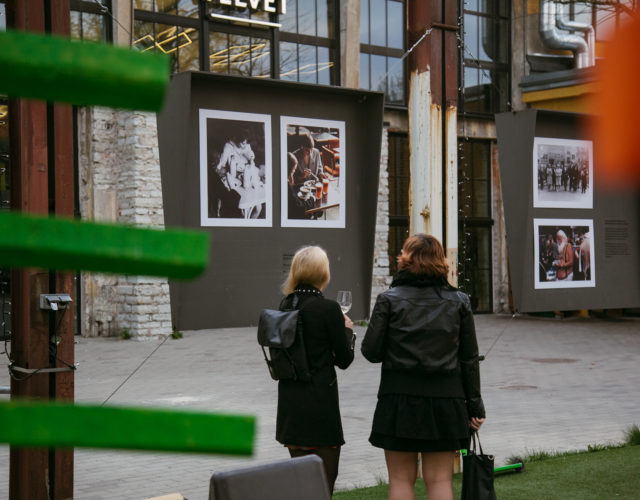 Exhibits
Iris Kivisalu photo exhibition "Before/After"
Once there was an industrial factory complex on the premises of today's Telliskivi Creative City. The factory named after Mihhail I. Kalinin produced locomotives, electronic devices for aviation, railway, space, and defence industry, as well as for domestic purposes. Remember the kitsch-like electric fireplace called "Tuluke", or car battery charger "Start"? Daily work discipline in the former Kalinin factory was harsh. Although the workers were greeted with relaxing music at the entrance at 7 a.m., the day passed in severe work-mode. The workers' productivity and contribution to the result were under strict monitoring.
Today, a typical creative-minded worker could not imagine a day without casual coffee breaks, flexible schedule or a nearby vegan-café. Work follows you everywhere, as does your pet. At least here in Telliskivi Creative City, where the production of 50 million semiconductor devices is replaced with a creative industry community platform. Now, tons of ecological ice-cream, tasty bread and lots of new ideas are born here every day. Kalinin's head is long gone, as well as portrait wall of excellent workers. But the echo of industrial past remains.
Iris Kivisalu is Tallinn-based free-lance photographer. She has studied journalism and sociology. In her photography, she combines a documental narrative with melancholic emotionality. Her works have been published in several Estonian journals, as well as in Der Spiegel, The Guardian, Unesco, Vogue and Ignant. Iris received a Grand Prix in international portrait and wedding photography competition by Nikon on 2017.
60a/1
60a/2
60a/3
60a/5
60a/5
60a/9
60a/8
60a/7
60a/7
60a/4
P
60a/10
60a/6