Back to events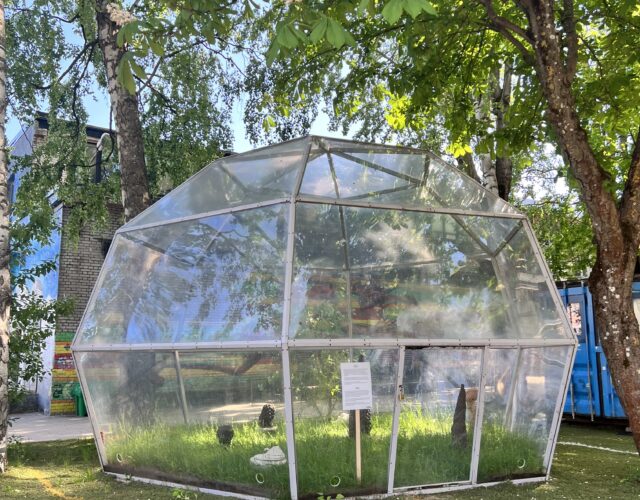 Exhibits
Eike Eplik installation "Natural 2"
Installation Natural 2 is a small green oasis which shapes itself during the summer, showing the lifecycle of nature and insects. Wild nature and buzzing insects around the sculptures mark the possibility of the coexistence of man-made and nature with boundaries between them. The dome is like a bubble, where this small community safety exists but at the same time it is also an artificial space that limits and harasses its growth.
No matter how good-willingly a person acts, we can never isolate nature from the rest of the world, "preserve" it as a museum exhibit. Man has to learn how to live with nature again and again.
Materials: fired clay and meadow plants (mat from the field)
The installation is a continuation of the exhibition Natural that took place in the Hobusepea Gallery in 2018.
60a/1
60a/2
60a/3
60a/5
60a/5
60a/9
60a/8
60a/7
60a/7
60a/4
P
60a/10
60a/6
Outdoor Gallery
Backyard
Üritus toimub igal pool :)