Back to events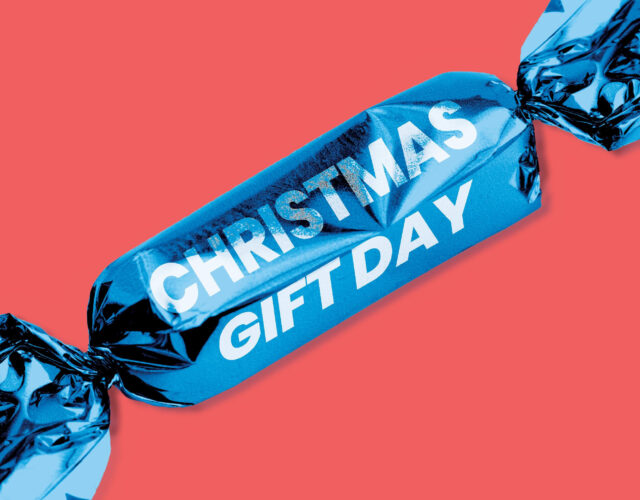 Muu, Other
Christmas Gift Day
Christmas Gifts Rescue Operation at Telliskivi Creative City #2!
You have probably noticed that hot Midsummer Day has already passed and the time of gathering the wrapping paper and gifts (or even valerian?) approaches at Ott Tänak's rally car speed.
On December 7th, Creative City's shopping street will roll up their sleeves to make you free from the troubling thoughts of where to get the presents you need.
Many good friends join us, who have also formed their creation into gifts and will take part of the rescue operation.
Many surprises and workshops, gingerbread scent, song requests like "Last Christmas" and even Christmas karaoke will ornament the programme.
🎅 WORKSHOPS 🎅
11:00-17:00 →Christmas candle wreath workshop by Peter Boeijkens @ Telliskivi Fleur Royale (book your place in advance by calling +372 58866846)
12:00/15:00 → Chocokoo chocolate workshop (requires pre-registration Chocokoo šokolaaditrühvlite valmistamise töötuba #1)
13:30-15:30 → Body scrub workshop (Vannisoola valmistamise töötuba doTerra eeterliku õliga)
👼 At Craftory pop-up shop everyone is welcome to make their own wristband, key holders, bookmarks and more for free.
👼 Publisher VERB invites over poetry book authors:
• Veronika Kivisilla at 12–13
• Doris Kareva at 13–14
🎤🎵 CHRISTMAS KARAOKE 🎵🎤
14:00 / 16:00 → Karaoke with Helina Risti @ Reval Café
🎵 DISC JOCKEYS 🎵
Ahto Külvet, Kaisa Jõhvik, Rain Tolk, Ott Kelpman, Henrik Esse
🎁 CREATIVE CITY'S INDIE SHOPS 🎁
Kelpman Textile, VARKKI, Homeart, Fleur Royale, Les Petites, Raamatupood Puänt, Minu Väike Maailm, Dharma Fashion, Mokoko, Ehe Mood, Designnut, Arte, Oh My!, TOKU, Ellen Richard, Nordhale, Organic Day, Dadamora, Universaal Universum, World Clinic, Mia&Leela, Les Petites Looduspood, Vintage Chick, Pop-up shop Craftory
🎁 GUEST VENDORS 🎁
Kadri Kruus, Katrin Veegen, Angela Orgussaar, Pearlstory, Prints by TM, New Rustic, Pillezoo, NADA, Myramari, painter Emmi, Publication Verb, Myriad, PUR, Kairi Katmann, Green Bite, Samana Crafts, Katrin Valgemäe, Ateljee Cherie, Mimost, Marko Pikkat Pildiloomaaed, Mondo, Chocokoo, Kopli Couture, Vihula Manor, Alvar Reisner, Niar Helkur, Gifts from Hiiumaa, KIRA, LUUV
Fotografiska Tallinn offers spicy mulled wine at cafe and restaurant.
Beware and present like an elf!
60a/1
60a/2
60a/3
60a/5
60a/5
60a/9
60a/8
60a/7
60a/7
60a/4
P
60a/10
60a/6
Outdoor Gallery
Backyard