Back to events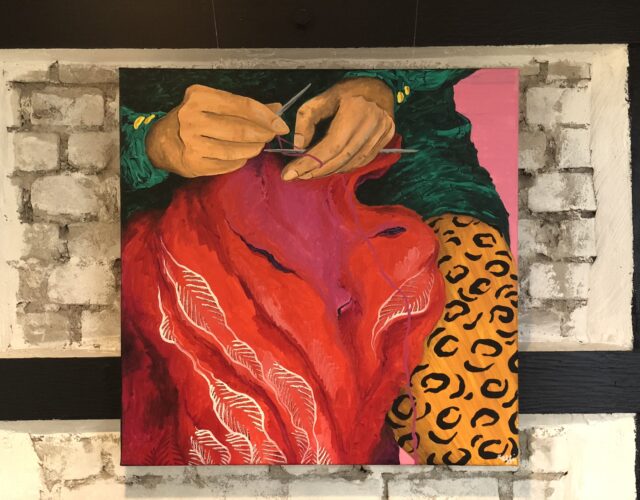 Exhibits, Näitus
"Caremonsters" by Essi Ruuskanen
The exhibition "Caremonsters" is a series of acrylic paintings about maintenance and care work.
All the paintings are dealing with Essi's personal relationship with the theme in a context of feminist theory, and the monstrosity of the role and why taking care of these tasks has traditionally offered to a woman. The monstrosity takes a more scary dimension when one is forced into the role involuntary due to for example having kids and the patriarchal roles that easily follows even if one tries to avoid that.
However maintenance and care work are made of tasks that need to get done for the society and our personal lives to function and yet they are still undervalued and underpaid.
60a/1
60a/2
60a/3
60a/5
60a/5
60a/9
60a/8
60a/7
60a/7
60a/4
P
60a/10
60a/6
Outdoor Gallery
Backyard