Back to events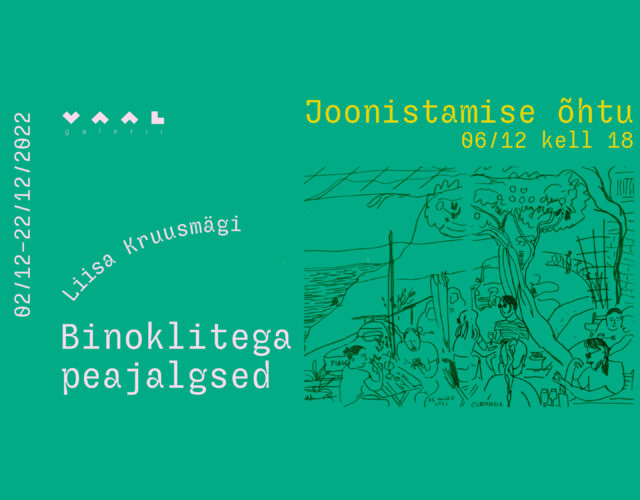 Muu, Näitus
A drawing event with Liisa Kruusmägi at the exhibition 'Cephalopods with Binoculars'
As part of the exhibition a drawing event with Liisa Kruusmägi will take place on 6th of December at 6 pm. You are welcome to bring your own drawing tools to the event, but if you wish, some pencils and papers are also provided by the gallery.
Liisa Kruusmägi's solo exhibition titled "Cephalopods with Binoculars" remains open until 22nd of December, Tue–Fri 12–6 pm, Sat 12–4 pm.
From 28th of December, the exhibition can be seen by prior arrangement only.
60a/1
60a/2
60a/3
60a/5
60a/5
60a/9
60a/8
60a/7
60a/7
60a/4
P
60a/10
60a/6
Outdoor Gallery
Backyard