Back to available spaces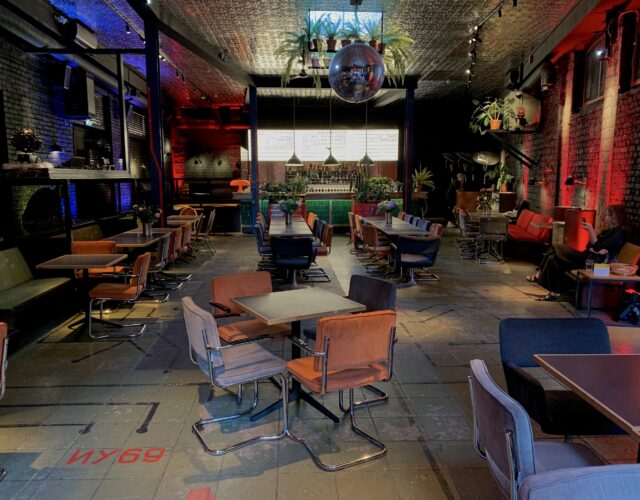 Events, Seminars & meetings
Must saal
The newest hall of the F-hoone is the Must aaal with black walls and an effectively reflective ceiling. "Tin ceiling tiles" are an architectural element common in Anglo-America during the first industrial revolution, adding originality and solemnity to industrial interiors. Coziness is created by velvet curtains in warm tones and dimming light. There is a fully stocked bar.
Must Saal is suitable for standing receptions, dinner parties or music events. The hall has a separate entrance and is also wheelchair accessible.
There is a party-ready sound system on site, including DJ equipment and a wired microphone.
It is possible to offer other technical accessories by separate agreement.
There is no special party lighting, but there is a large spinning disco ball.
Room size 170 m2
With seats, we can accommodate 80 guests
We can accommodate 110 guests in a standing format.
60a/1
60a/2
60a/3
60a/5
60a/5
60a/9
60a/8
60a/7
60a/7
60a/4
P
60a/10
60a/6
Outdoor Gallery
Backyard