Back to available spaces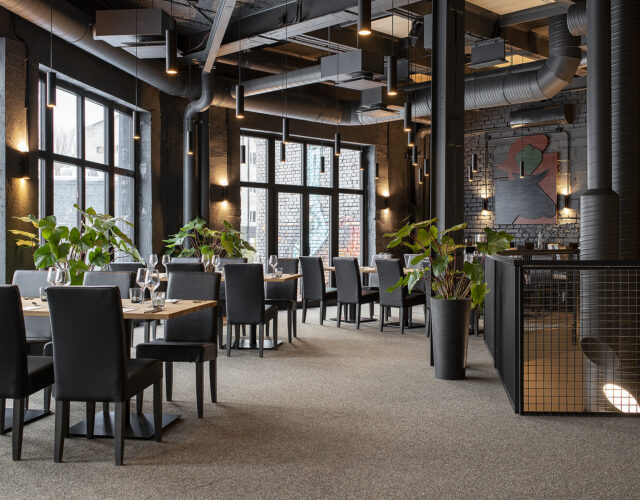 Seminars & meetings, Üritused
FoodStudio Telliskivi
It is possible to hold trainings and meetings in FoodStudio. Our second-floor studio with floor-to-ceiling windows comfortably accommodates groups of up to 60 people.
Meeting days are organized to get people out of their routine or just to be busy in a different way. However, they are organized with us because it is simply very convenient. We will do everything else for you, only people have to come themselves.
We arrange the tables according to your wishes:
Classroom style (capacity up to 50 people)
Theater style (accommodates up to 50 people)
Group work style (8 people at the table, can accommodate up to 50 people)
Conference table (we recommend for 14 people, can also be longer)
U-shaped (for 15 people)
We have everything you need to hold a meeting:
projector and screen
paper board
notebooks and writing instruments if desired
wifi
a bar where coffee, tea, water and other drinks flow in streams throughout the meeting
3-course lunch
Meeting days held at our place often end with cooking together to get away from work thoughts after brainstorming and to discuss more personal topics with colleagues.
We rent the premises for holding meetings for four hours. Along with cooking together, also longer.
To reserve rooms, write to us
60a/1
60a/2
60a/3
60a/5
60a/5
60a/9
60a/8
60a/7
60a/7
60a/4
P
60a/10
60a/6
Outdoor Gallery
Backyard