Back to events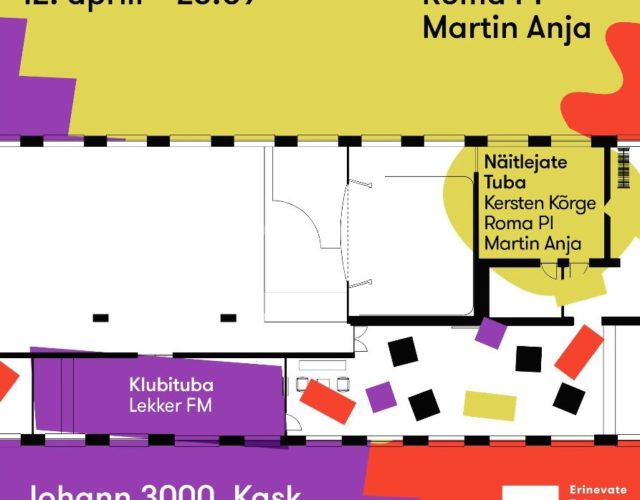 Party, Pidu
Party of Small Rooms #1
The first Party of Small Rooms will give you the shoulder feeling as well as a nice space to chat – just like those apartment parties you used to have. We're opening up the Club Room (house, techno, electronic)) and Actors Room (funk, disco, boogie) for dancing, Bar Room for hanging out.
♧ Klubituba by Lekker FM (house, techno, elektrooniline):
◺Johann 3000
◺Kask
◺Marek Poel
◺Nikolajev
🎭 Näitlejate Tuba (funk, disco, boogie, troopika):
◣Kersten Kõrge
◣Roma PI
◣Martin Anja 🎂
▌NB! 18+ age limit. For you to feel yourself cozy as if at one's living room, you will be given slippers at the wardrobe while your stuff will be looked after carefully. Alternatively, you can bring your own exchange shoes.
60a/1
60a/2
60a/3
60a/5
60a/5
60a/9
60a/8
60a/7
60a/7
60a/4
P
60a/10
60a/6
Outdoor Gallery
Backyard
Tule siit sisse