Back to events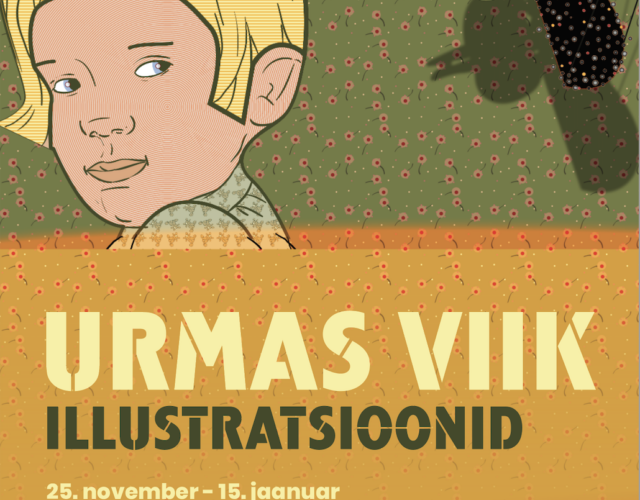 Exhibits, Näitus
Urmas Viik "Illustrations"
"Illustrations" by Urmas Viik opens the treasury of the artist's illustrations' executed between 2009 and 2018. Viik, who is known for his graphic art and installations, has been tied with book illustrations for the last few decades. His works are full of details and fantasy, eclectic, but always modern and fresh. Different fractures add dynamics and sense of movement to the pictures. His illustrations are approached with semiotical precision revealing the hidden meanings beneath the words. Current works are a selection of the artist's versatile works that have occured in books or created for other special projects. 
"A Little River Man" talks about a jolly and kind fellow, who likes to play around, surprise and help others. The pictures in the book, on the other hand, are rather mystical and even symbolic.
The illustrations for "Rapunzel" are an interpretation of the world-famous fairy tale by Brothers Grimm. The visual language of these works is opposite of a classical depiction – modernly technological and science fictional. 
"I Give Myself to the Waves" is created as an illustration for a musical mini-epic by Kadri Voorand. It tells an old story about the unbeatable force of faith and love.
The visually nostalgic, but at the same time freshly modern "Agnes and the Transformers" are illustrations created in collaboration between Hungarian-Estionian artists. These works have not yet been published in a book. 
"The Diary of August Tamm" is the diary of the artist's grandfather – a cinematographer and sailor, who lived in the first decades of the 20th century. The diary depicts his life, thoughts and expeditions to different parts of the world. 
"Muhu Angels" is a book inspired by Muhu island's local folk traditions and stories. The "Angel" refers to both the mythical creature and also to a woman's name Angel ("Ingel" in Estonian). The visuals rest on the island's rich ornaments and color.
The exhibition is up in the Telliskivi Creative City Gallery until January 15.
60a/1
60a/2
60a/3
60a/5
60a/5
60a/9
60a/8
60a/7
60a/7
60a/4
P
60a/10
60a/6
Enter