Back to events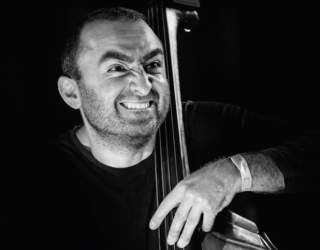 Exhibits
Exhibition by Rene Jakobson "JAZZI JÄLJED"
Photographer and Jazz Promoter 2017 Rene Jakobson has during the years captured vivid emotions and surprising moments. The exhibition is presenting a selection of those finds.

"The Agenda of Jazzkaar has always been diverse and colourful, it includes traditional jazz, as well as experiments. Performers are from Estonia and abroad, we have seen quite young talents and strong world famous professionals. Emotions are always guaranteed. I tried to select photos that represent all above-mentioned" opens photographer the background of hi's exhibition.

Exhibition is part of Jazzkaar 2018 programme and is supported by Telliskivi Creative City.

Näitus jääb avatuks 17. maini. Näitus toimub Jazzkaar 2018 raames.
60a/1
60a/2
60a/3
60a/5
60a/5
60a/9
60a/8
60a/7
60a/7
60a/4
P
60a/10
60a/6
Outdoor gallery is outdoors