Back to events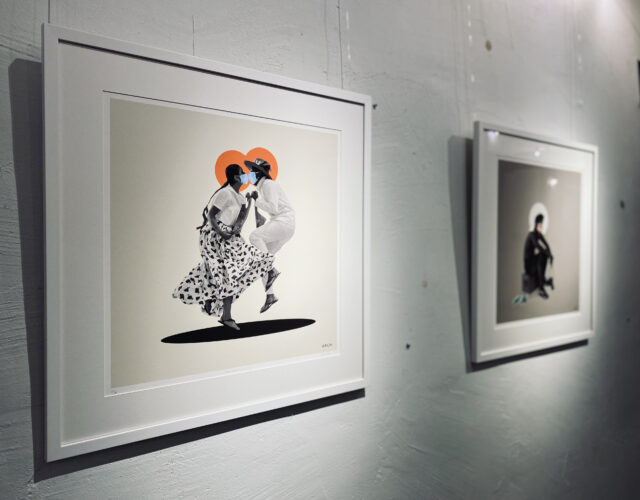 Exhibits, Näitus
ARCH. Oaxaca day by day
Exhibition Oaxaca day by day shows the street art pieces of Mexican architect and artist Pedro Pablo Ramírez Pérez Huerta aka ARCH.
Pérez Huerta is a young architect from Mexico, Oaxaca, who has also been an active street artist since 2019. Oaxaca day by day shows Pérez Huerta's pieces, made in giclée technique, from 2021. Many of the exhibited pieces can also be seen in the streets of Oaxaca. 
Oaxaca day by day depicts the everyday life of citizens of Oaxaca and shows how their traditional values have mixed with modern era's impacts. Pérez Huerta sees life through love–hate and good–bad spirals – concerns and criticism vary with simple joys and pleasures. The visual language and pinch of humor skillfully balances the clash between the old and new worlds that have been shaped by different acute problems such as coronavirus, climate crisis and violence. However, Pérez Huerta's works highlight the simple and important elements of local culture such as food, dance, mezcal and show that the traditional lifestyle is still very much present in the lives of portrayed people – the joys cannot be overshadowed even by global disasters. 
The works with their photorealistic touch, choice of color and story line open a perspective to the local day-to-day life enabling the viewer to focus both on the pictorial narrative as well as on the philosophical and critical subtext. Oaxaca day by day thus acts as a window into the life of a country on the other side of the world.
Pedro Pablo Ramírez Pérez Huerta aka ARCH. (b. 1994) is an architect and designer. Since the beginning of the coronavirus crisis, his works have moved more and more from paper to urban space. His art, which is focused on Oaxaca's local people's lives, can be found in stencil technique, stickers and prints all over the streets of the city. 
He has collaborated with photographers Fernando Arce, Carlos Báez and Manolo Sor.
Works are printed and signed in Mexico. The exhibition is up at Telliskivi Creative City's Gallery until November 30, 2021. 
60a/1
60a/2
60a/3
60a/5
60a/5
60a/9
60a/8
60a/7
60a/7
60a/4
P
60a/10
60a/6
Outdoor Gallery
Backyard