Back to events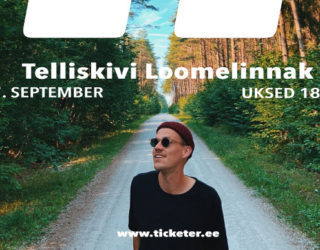 If NOËP promises an exclusive show, he won't brake his promise and his fans will get it. Since this summer's one and only Estonian festival Sweet Spot was cancelled, there was no other way than to organise his own outdoor concert. And there is clearly no better place in Tallinn where most creative people and music fans could meet than Telliskivi Loomelinnak.
Organiser NOEP Music OÜ
More information here.
60a/1
60a/2
60a/3
60a/5
60a/5
60a/9
60a/8
60a/7
60a/7
60a/4
P
60a/10
60a/6
Outdoor Gallery
Backyard