Back to events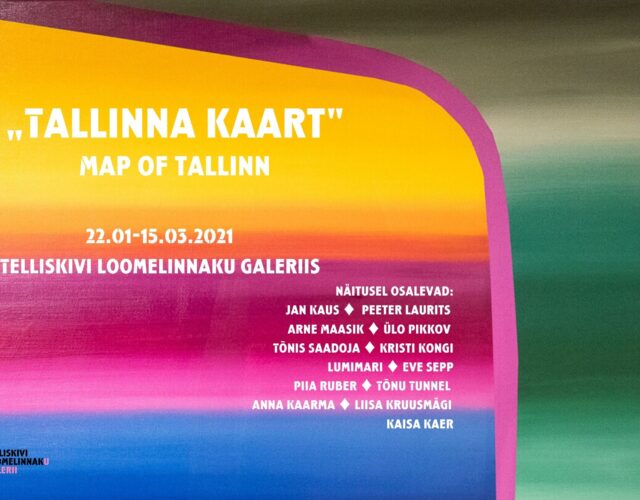 Exhibits, Näitus
Exhibition Map of Tallinn
Map of Tallinn is a notional continuation of Jan Kaus's book of the same name that was reissued in January 2021. Like the book, the exhibition talks about the poetic ecosystem called Tallinn – people who live here, their encounters, breakups, various hidden corners of the city, memories and remembering. 
Tallinn, the star of the exhibition, and scene of action, offers a variety of insights into places that at first do not even seem to merit the title of  "memory". Yet all the grassy hidden corners, dark streets, cafés and new buildings hold traces of people and life.
Does the "utopian realism" of one inhabitant of Tallinn, born out of his wandering and walks, personal rituals and meaningful details such as buying flowers on the same street corner or remembering something that has long been forgotten in a certain spot, offer added value and new knowledge about a place? Do the personal stories and subjective perceptions that are born here add something to the city's psychological map and thus open a new dimension for experiencing it? 
Certainly, Tallinn would not be half as exciting if remembering wasn't involved. 
The exhibition shows works by Peeter Laurits, Arne Maasik, Ülo Pikkov, Eve Sepp, Tõnis Saadoja, Kristi Kongi, Lumimari, Piia Ruber, Tõnu Tunnel, Anna Kaarma, Liisa Kruusmägi and Kaisa Kaer.
The accompanying miniatures are written by writer Jan Kaus.
60a/1
60a/2
60a/3
60a/5
60a/5
60a/9
60a/8
60a/7
60a/7
60a/4
P
60a/10
60a/6
Outdoor Gallery
Backyard
Enter