Back to events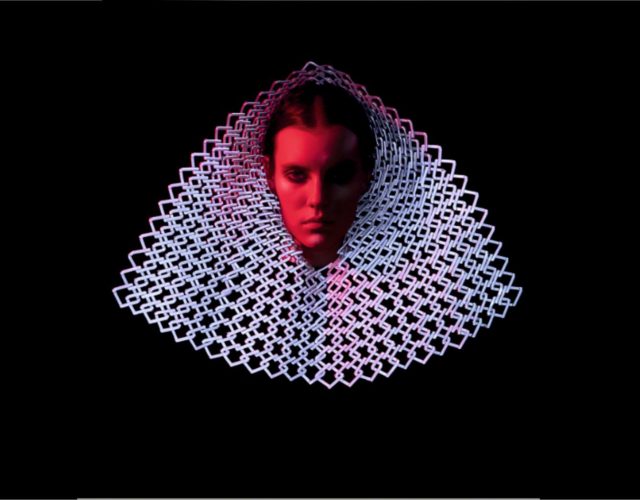 Exhibits, Näitus
Exhibition "Illumination"
Exhibition "Illumination"
1.–26.11
Room next to Jooks bicyle shop
The Estonian Academy of Arts' fashion design department exhibition "Illumination" is inspired by the unearthly: light and will-o'-the-wisps shed light into the world of shadows. The Latin word illuminatio can be interpreted in many ways, but in every possible connotation, the word translates to the shedding of light, bringing out the unseen, and introducing new perceptions and sensations.
The students' assignment in the masterclass of Experimental Form, supervised by Liisi Eesmaa, was to create one-of-a kind, outstanding, mystical fashion forms using only leftover scraps of reflex reflectors. The otherworldly masks and accessories made during the course reveal holy mirages, orbiting futuristic nuns, and illuminated aborigines.
In collaboration with Estonia's Road Administration, the Experimental Form students are taking part in a social campaign, which advocates the importance of wearing a reflector during the seasons when it is dark outside most hours of the day. The aim is to have people illuminated, stand out, make themselves visible, and get home safely!
PS: To maximize the experience, please switch on the flashlight function on your mobile.
Toetajad/ Thank You: Softreflector, Telliskivi Loomelinnak, EKA, Maanteeamet, Politsei- ja Piirivalveamet
Loovjuht / Creative director: Liisi Eesmaa
Produtsent / Producer: Piret Puppart
Fotograaf / Photographer: Riina Varol
Kunstnikud / Artists: Anneliis Reili, Anne Liis Puhk, Karl-Christoph Rebane, Susanna Belinda Kõgel, Karl Martin Kelder, Mairo Seire, Eva Linda Sammelselg, Karin Kreek, Karolin Kärm ja Kairi Getman, Carla Herring (Saksamaa/Germany), Maria Silenzi (Itaalia/ Italy), Alina Itztel Rivera De Luna (Mehhiko/Mexico)
Modell / Model: Äli Kiivet
Make-up / Make-up: Gerda Miller
Helikujundus / Sound design: Karl Martin Kelder
Valguslahendus / Light solutions: Luigi Heinmaa
Toimetaja/ Editor: Stuart Garlick
Graafiline disain / Graphic design: Johanna Ruukholm
60a/1
60a/2
60a/3
60a/5
60a/5
60a/9
60a/8
60a/7
60a/7
60a/4
P
60a/10
60a/6