Back to events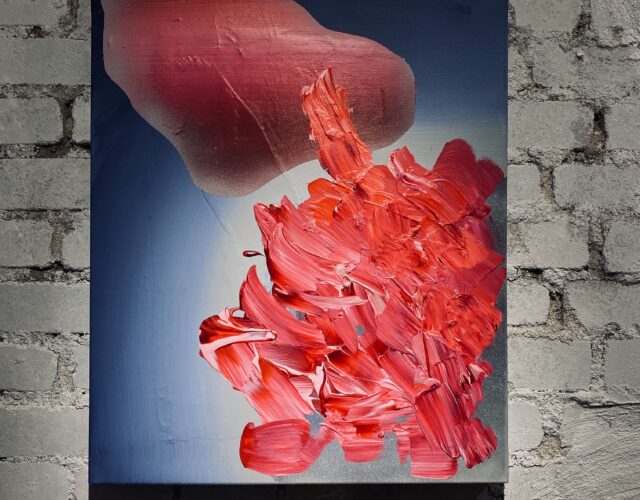 Exhibits, Näitus
Liisi Eelmaa You Can Always Make Everything Real & Marita Liivak Stillness
Marita Liivak
Stillness
"Paintings have the privilege to stay still forever in one certain moment. A pause is something that often slips my mind because I'm always in a rush to move forward, in pursuit of solving problems or looking for excitement. But sometimes it is best to do nothing. When I lack patience, my paintings help me out with their ever present stillness. The portraits of women tell stories rather through their disposition than through actions as they stay still in moments that have passed me by long time ago", explains artist Marita Liivak paintings from Stillness.
Marita Liivak is known for her bold colour palette and sensual figures. The first stage of her work process is always intuitive – in search for colour, composition and something that feels right. The second phase is more tangible and uncovers a story via a motive, figure or a portrait. Marita's paintings are influenced by mental health issues, sexuality and everyday life's candid moments and awkwardness. Her works depict personal stories that allow the viewer to enter her soul and intimate room through the canvas. 
The exhibition is open until the end of September.
Liisi Eelmaa
You Can Always Make Everything Real
What existed yesterday, is no longer here today. Being present is to see and feel the transformation of things, thoughts and energies that have no end nor beginning. Feelings and images that have approached the artist in dreams or real life are transformed into abstract or recognizable objects that travel from one work to another. Many elements – brush strokes, hands, portals – that are familiar from Liisi's earlier works, meet and end up together in eternal landscapes inviting the viewer to run through alchemically changed worlds. These places make you feel good. 
Liisi Eelmaa (b. 1982) has a bachelor's degree in scenography (2004) and a master's degree from the Faculty of Liberal Arts (2017) from the Estonian Academy of Arts. She has been performing at exhibitions since 2003, and worked as a freelance artist for various theaters since 2005.
Exhibition You Can Always Make Everything Real presents Liisi's works from the current year executed in different techniques – painting, photographs and ceramic clay objects.
The exhibition is open until the end of September.
60a/1
60a/2
60a/3
60a/5
60a/5
60a/9
60a/8
60a/7
60a/7
60a/4
P
60a/10
60a/6
Outdoor Gallery
Backyard