Back to events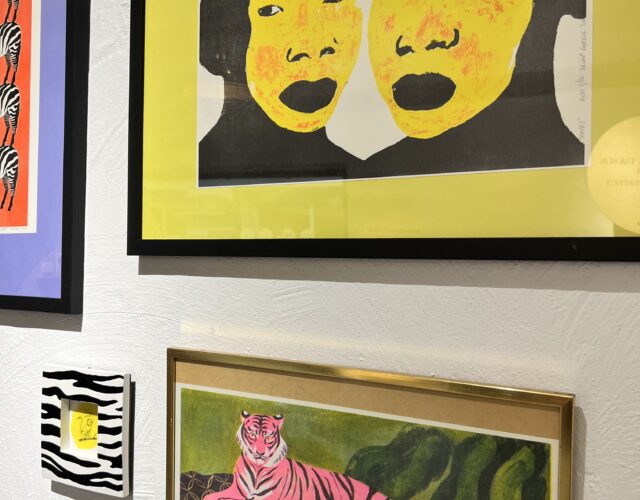 Exhibits, Näitus
Krõõt Kukkur Risomaniac
Risomaniac is an ode to risography and contains almost 70 risograph prints made in recent years. Layers, textures, abundance of colours and humour are the keywords of the exhibition. Risomaniac will bring you to familiar, ironic, cute, as well as stylishly obscene characters. Between the bursts of colour, you'll find uncomplicated black humour peculiar to Krõõt, which, like an exciting electric shock, quickly sticks in and makes everyday life instantly a bit more joyful.
Krõõt Kukkur (born 1991) is an Estonian artist and illustrator from Tallinn who cultivates different styles and techniques in order to constantly improve herself. During the last 10 years, she has developed her own brand Krõõt Kukkur Illustrations and created illustrations for dozens of companies, including logos, posters, albums and company souvenirs.
The exhibited works from 2019–2022 are created both by hand and digitally, by drawing, painting or using different graphics techniques.
60a/1
60a/2
60a/3
60a/5
60a/5
60a/9
60a/8
60a/7
60a/7
60a/4
P
60a/10
60a/6
Outdoor Gallery
Backyard
Telliskivi Loomelinnaku galerii