Back to events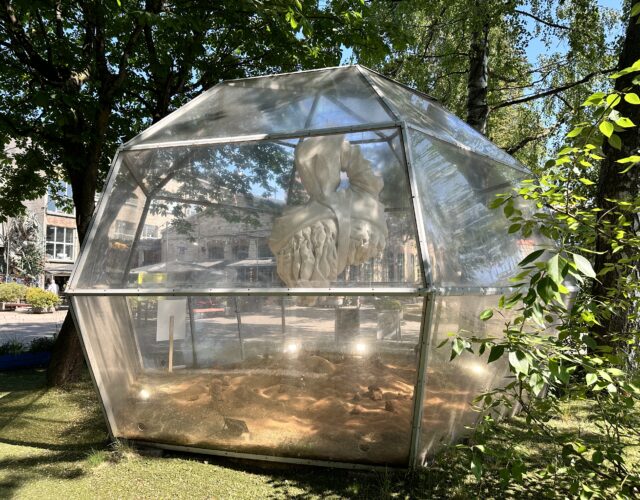 Exhibits, Näitus
Heleliis Hõim Chronicles of Mars
The installation invites the viewer to contemplate planet Mars as a possible future habitat and reflects on the human desire to explore and conquer new territories. 
The Martian landscape is like a borrowed environment that engages in a dialogue about beliefs, conquest, and the need for survival through sound landscapes. Simulta- neously, it invites us to think about the moment of silence after the colonisation period when humans have adapted the environment to their needs and subsequently abandoned it. They continue the journey towards new possibilities, leaving behind a worn-out and exploited landscape. 
The installation alludes to the challenges facing humanity and raises questions about values – how our beliefs shape our perception of reality and create connections between the past and the future. 
The installation is a follow-up to Heleliis Hõim's exhibition "Chronicles of Mars" from 2022. The sound piece is a recording from the exhibition opening created by Lauri Lest and Kaie Sauga, featuring a mini choir (Eve Martinson, Veiko Koiksaar, Janek Sibbul). 
60a/1
60a/2
60a/3
60a/5
60a/5
60a/9
60a/8
60a/7
60a/7
60a/4
P
60a/10
60a/6
Outdoor Gallery
Backyard
Yes, the gallery is here!