Back to events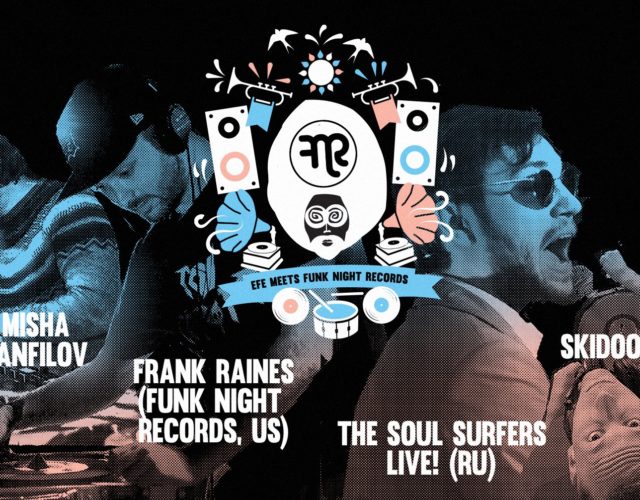 Dance, Music, Party
Funk Embassy Night: The Soul Surfers w/ Frank Raines (US)
IN ENG:
Estonian Funk Embassy meets Funk Night (US) for the dancefloor shattering season opener. The concert and DJ party sees The Soul Surfers (RU) – flagship of Eastern European funk-soul music – meet their record label boss Frank Raines (US) from Detroit, accompanied by Embassy DJs.
Live: THE SOUL SURFERS (RU)
🎧 DJ:
FRANK RAINES (US)
MISHA PANFILOV
SKIDOO
ROMAN VJAZEMSKI
EHTE
Tickets: 8/10€ | ticketer.ee/funk-embassy-night-the-soul-surfers/Book a table for 6-12 people:
NB! For a cozy feel at The Club of Different Rooms you will be given slippers or you can bring personal indoor shoes.
60a/1
60a/2
60a/3
60a/5
60a/5
60a/9
60a/8
60a/7
60a/7
60a/4
P
60a/10
60a/6
Outdoor Gallery
Backyard
Tule siit sisse