Back to events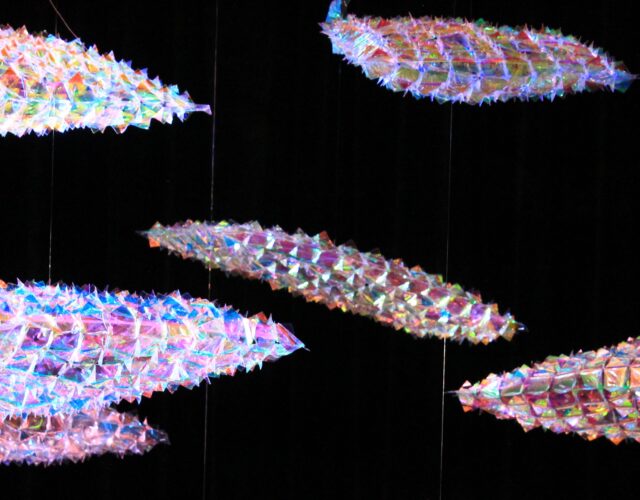 Exhibits, Näitus
Garden of Souls – Experience Room
Garden of Souls – Experience Room
Symbiosis of light, colours, sound art and spectator. 
Earth is our connection to reality. It is our home and working space.Earth gives us food and clothes. Here we raise our children and get old.
Heaven is equally important although we might not notice it. We lift our eyes up to the sky when trying to remember something or look for  answers. When we are happy, the sky smiles at us. When we are unhappy, the sky weeps with us. Some of us believe that there is paradise in heaven, and this is where we go when our earthly journey ends. There are colours, hopes and angels in the sky.
Dear visitor,
Hang up your overcoat, enter the experience room and make yourself comfortable. Take some time for yourself. Look around and listen. Observe your emerging thoughts and feelings when you stand with yourself in the middle of the art pieces.
Garden of Souls – Experience Room is a sequel to Garden of Souls – an exhibition by Tiiu Randmann-Mihkla and Antti Kammiste that took place in Haapsalu City Gallery in November 2021.
Sound art by Antti Kammiste
Installation by Tiiu Randmann-Mihkla
The installation in located in Telliskivi Creative City pop-up shop, just next to Kelpman Textile shop.
60a/1
60a/2
60a/3
60a/5
60a/5
60a/9
60a/8
60a/7
60a/7
60a/4
P
60a/10
60a/6
Outdoor Gallery
Backyard