Back to events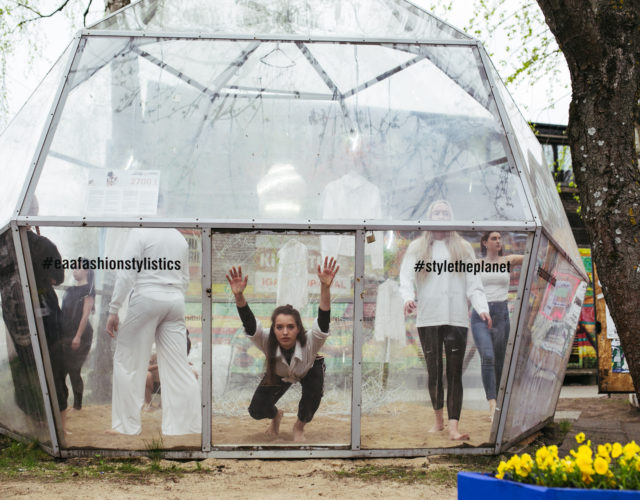 The fashion stylist students of Estonian Art Academy created a dome installation that points out the painful truth about consumerism.
With the installation students want to ask an intriguing question – what is more reasonable to buy one high-quality shirt and wear it for years or buy ten shirts from a quick chain?
2700 liters refers to the amount of fresh water needed to make one ordinary white cotton shirt.
The installation is up at the glass dome next to IDA Radio until the end of June
60a/1
60a/2
60a/3
60a/5
60a/5
60a/9
60a/8
60a/7
60a/7
60a/4
P
60a/10
60a/6
Outdoor Gallery
Backyard