Back to events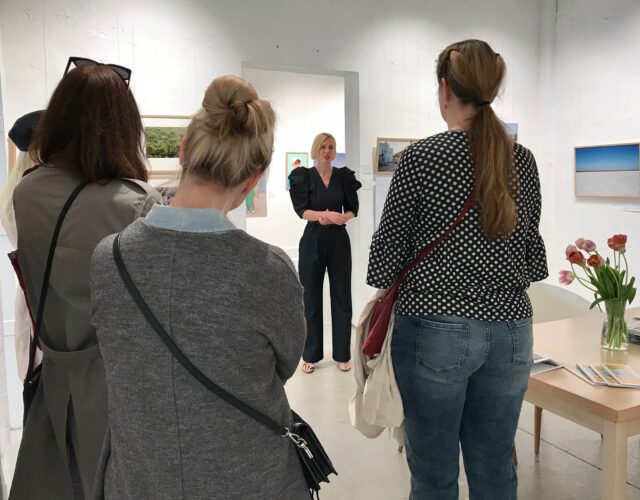 Other
Countries That Do Not Exist exhibition tour with the author
During the Silvia Pärmann's photo exhibition "Countries That Do Not Exist", we organise only one exhibition tour in English, where the author talks about her work, travels and behind the scenes stories.
Due to the recommendations issued in the light of Covid-19, only 18 people have access to the event. Please be kind and book the ticket in advance to make sure you fit into the tour: https://fienta.com/et/countries-that-do-not-exist-exhibition-tour-with-silvia-parmann
—
SILVIA PÄRMANN "THE COUNTRIES THAT DO NOT EXIST"
The Countries That Do Not Exist is a documentary project that follows everyday life in the countries and regions that have all the trappings of a real country – they have governments and an independent spirit, quite often their own currency and military, sometimes they even issue visas and stamp passports on the border – but they don't officially exist. For various reasons they are not allowed representatives in the United Nations and are ignored by most governments.
The exhibition features works from 11 places, of which some – like Abkhazia, Nagorno-Karabakh and Chechnya – have once had the same fate as Estonia; and some others sound more exotic – like Somaliland, Western Sahara and Northern Cyprus.
Silvia Pärmann (1979) uses photography as a means to document the world around her. She is interested in conflicts and interactions between people and their environment. Her works call attention to issues and conflict zones that people might want to overlook but really cannot anymore.
She has graduated from Tartu University Law School and has studied documentary photography in many courses and workshops. She has travelled widely all over the world and has exhibited her work on several solo and group exhibition.
She won the Delfi Travel Photo 2018 award in the professional category with her series photographed in Kalmykia and Pentax Portrait Photo of the Year 2018 III prize with her work Brothers. South Ossetia, 2018.
60a/1
60a/2
60a/3
60a/5
60a/5
60a/9
60a/8
60a/7
60a/7
60a/4
P
60a/10
60a/6
Outdoor Gallery
Backyard
Uks fotomaailma