Back to events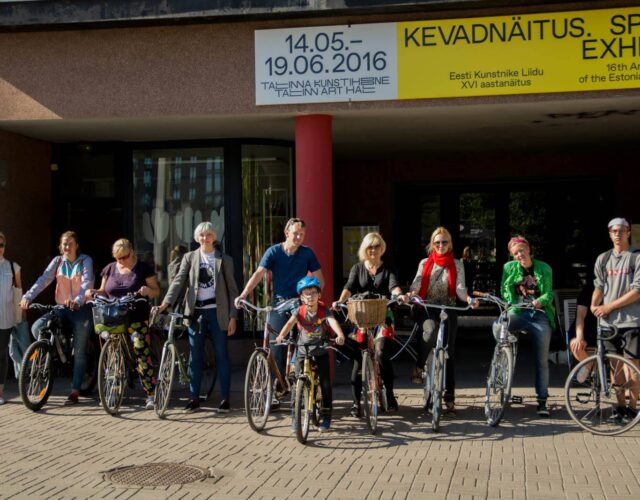 Exhibits, Other
Bicycle gallery tour
Discover Tallinn's art routes by bike!
In addition to a fun bike ride, you can enjoy what's going on in the art field and familiarise yourself with the exhibitions on at the time.
The tour begins at the gate to Telliskivi Creative City, right under the sign for the Creative City at 3.30pm with the opening of a new large wall painting by Okeiko.
The tour will be conducted by Nordic Baltic Art Center NOBA MTÜ.
You can participate in the tour without a bike as well by coming to the specific gallery that interests you at the right time, for more precise times and locations, visit the Tallinn Biennial website.
WHERE: Telliskivi Creative City, Telliskivi 60a, Tallinn
WHEN: 7 July at 3.30pm
The bicycle tour is FREE!
60a/1
60a/2
60a/3
60a/5
60a/5
60a/9
60a/8
60a/7
60a/7
60a/4
P
60a/10
60a/6
Outdoor Gallery
Backyard