Back to events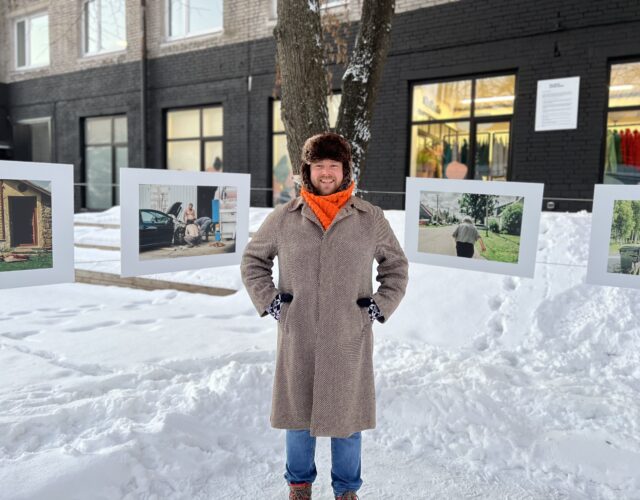 Exhibits, Näitus
Aron Urb An Hour in Kolkja
An Hour in Kolkja
Aron Urb
What can a person do in 60 minutes? For example, walk 4 kilometers, read 40 pages of a book, or take an exhibition load of photos for a street photography exhibition.
Kolkja, located on the shores of lake Peipsi, offers exoticism in Estonia – every yard, section of road or person can be a great inspiration for a photographer. A timid but curious peeker on the window, a happy greeter or an active worker – all of these people went through my life only for a moment, but as a result of noticing and capturing them with my  camera, those moments became timeless and now offer a chance for everyone to experience them.
Working as a photographer leads me to capture a variety of events and people – my daily "menu" includes heads of states and anniversaries; conferences with their appreciative listeners and witty performers, festivals. Even when I'm not working, you can see a camera in my hands, but then my focus is mainly on households and street photography. In the case of the latter, I'm most fascinated by capturing a moment within a certain frame and streets offer a diverse and inspiring canvas for that.  
The exhibition An Hour in Kolkja will remain open in the Three Tree Gallery of Telliskivi Creative City until February 27, 2022.
60a/1
60a/2
60a/3
60a/5
60a/5
60a/9
60a/8
60a/7
60a/7
60a/4
P
60a/10
60a/6
Outdoor Gallery
Backyard