Back to events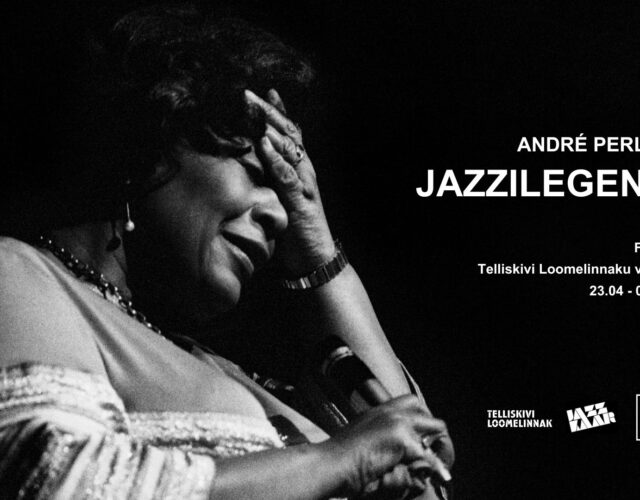 Exhibits
André Perlstein Legends of Jazz
Renowned French photographer André Perlstein is back in Estonia for the 2023 Jazz Arch! From April 23 to June 1, the outdoor gallery of Telliskivi Loomelinnaku exhibits photos of America's greatest jazz legends, but also the history of music and 1960s Paris, captured in the iconic concert halls L'Olympia and Salle Pleyel, on French radio and television. Photographer André Perlstein will be present at the opening of the exhibition at Jazzkaar.
Jazz lovers will be greeted both on stage and behind the scenes by the incomparable Ella Fitzgerald, Miles Davis, Nina Simone, Ray Charles, Duke Ellington, Cecil Taylor, Cannonball Adderley, John Lee Hooker and Jimmy Smith.
André Perlstein (b. 1942) has collaborated as a press and fashion photographer with major French publications Elle, L'Express, Paris Match, Le Point, VSD etc. The French Institute introduced Perlstein to the Estonian audience for the first time a few years ago, when his unforgettable photos from the sets of the French New Wave were exhibited at the Estonian Film Museum, Artise and Tartu Elektriteatr.
Photographer: André Perlstein (FR)
Curator: Ulla Kihva, French Institute in Estonia
In cooperation: Jazzkaar & Telliskivi Loomelinnak
60a/1
60a/2
60a/3
60a/5
60a/5
60a/9
60a/8
60a/7
60a/7
60a/4
P
60a/10
60a/6
Outdoor Gallery
Backyard
Väligalerii asub väljas