back to galleries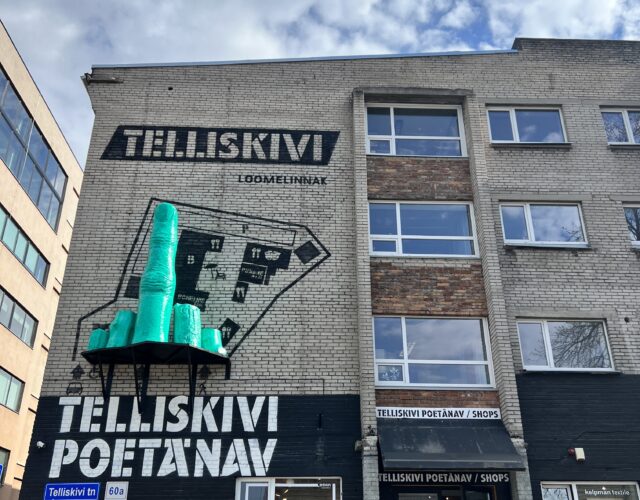 "UP_YOURS!"
Ökoloogiline viipekeel 001
Elo Liiv
installatsioon 2021
Probleem pole selles, et maailmas on liiga palju inimesi, probleem on selles, et maailmas on liiga palju rumalaid inimesi. Inimkonna aastatuhandete pikkune pingutus looduse toiduahelast väljumise ning surma ja sünni käskijaks saamise nimel on paisanud meid ühise keele ja lugemisoskuse kaoga dissonantsi, resonantsist välja. Säilinud on küll igatsus nautida ilusaid loojanguid, puhta ja puutumatu looduse rahu ning vaikust ja otsida lohutust, aga me tahame lõigata seda, mida ise ei külva. Vägi, võim ja vaim on kui võlts ja kipakas kristallkonstruktsioon meie raiskamise, looduskeskkondade ja liigirikkuse hävitamisega seotud igapäevas.
Teos on osa suuremast seeriast, mis kujutab kriitilist olukorda looduses roheliste kätega edasi antud viipekeeles. Kui püsti on jäänud vaid üks sõrm – see on meie, kui isehakanud elu-aednike eluviiside abil kujundatud, meie keele ja teadmiste oskustele vastav, kõigile arusaadava tähendusega sümbol: "Up_Yours, Humans!".
UP_YOURS
Ecological sign language 001
Elo Liiv
installation 2021
The problem is not that there are a lot of people in the world, the problem is that there are too many stupid people in the world. Mankind's millennia-long effort to step out from the food chain of nature and to become the commander of the death and birth has thrown us out to the dissonance of the loss of common language and literacy. There is still a longing to enjoy beautiful sunsets, the peace and quiet of pure and untouched nature and to seek consolation, but we want to cut what we do not sow. The might, power and mind are like a fake and crooked crystal structure associated with our waste, the destruction of the natural environment and the richness of species on a daily basis.
The work is part of a larger series depicting a critical situation in nature in sign language conveyed with green hands. When only one finger is left – this is a symbol, understood by all of us as self-employed life-gardeners, in accordance with our language and knowledge skills, with a meaning that everyone can understand: "Up_Yours, Humans!".
60a/1
60a/2
60a/3
60a/5
60a/5
60a/9
60a/8
60a/7
60a/7
60a/4
P
60a/10
60a/6
Väligalerii
Tagahoov