Back to shops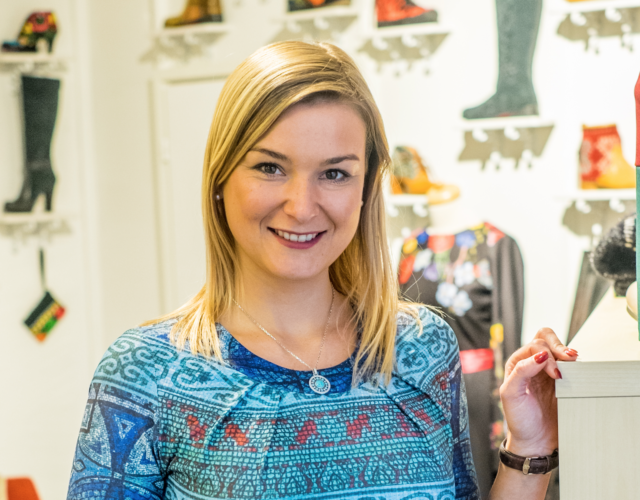 Fashion & Design
Dharma Fashion
Forget monochrome retail. This lush, feminine dress and boot shop radiates with colorful patterns.
Karit lived in Sharm el-Sheikh as a diving instructor and ran two dress shops. When Egypt succumbed to political storms, she returned to Estonia. Her shop carries low-volume local designers from Italy to Turkey. Every piece is hand-picked by Karit herself.
My Suzani is Karit's footwear brand for women, inspired by embroidered suzani textiles from Central Asia. Her boots are made to fit each buyer's unique foot and calf shape, and finished in 2-3 weeks. If patience isn't your thing, small batches of ready-to-wear boots will save the day.
60a/1
60a/2
60a/3
60a/5
60a/5
60a/9
60a/8
60a/7
60a/7
60a/4
P
60a/10
60a/6